Sample Piano Finders Report
for Yamaha C3, for sale as new from Dealer Showroom Floor in 1999
R1.2 Report - Page 5 of 5



This report is as originally completed for a client.
Client's name and piano's serial number has been blacked out to protect client's privacy.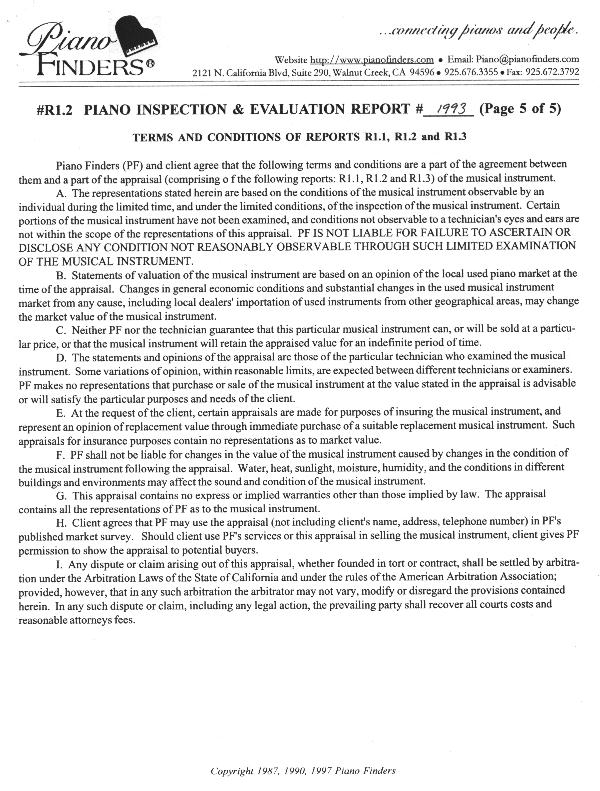 Copyright 1999 to 2005 Piano Finders. All Rights Reserved.
Piano Finders #2914
2121 North California Blvd., Suite 290, Walnut Creek, CA 94596
925-676-3355 fax: 925-945-8806
Use of this Web site constitutes acceptance of the Piano Finders Member Agreement and Privacy Policy
About Us / Services and Products / Our Pledge / FAQ's / Discussion Board / Index
Piano Buyers / Piano Sellers / Piano Owners / Piano Technicians / Piano Teachers / Piano Salespeople / What's New